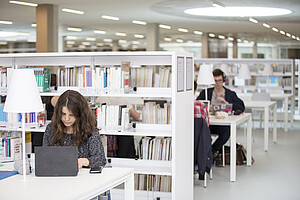 There are 21 libraries spread out over the various campuses, which are open non-stop during the week. Some are even open in the evening and on weekends.
The resources selected by the libraries, in print form or online, will enable you to find the relevant information to help you to revise, prepare a presentation, further your knowledge or follow the news.
Get personalised support, the librarians are there to help you.